One-Click integration between your chatbot survey and Facebook Workplace, it's that easy!
We believe your chatbot survey should be easy to integrate and intuitive. Which is why we're excited to tell you about the new one-click integration between the Surveybot chatbot survey and Facebook Workplace.
Here's what you need to know about the chatbot survey integration:
2. After you've completed this you will be presented with a screen to install Surveybot in your Workplace.
3. You will need to select whether you are an administrator for your Workplace page or not.*
Note: If you are not a Facebook Workplace administrator cannot install Surveybot. You will need to invite the administrator of your page to join your Surveybot account and they will need to install Surveybot.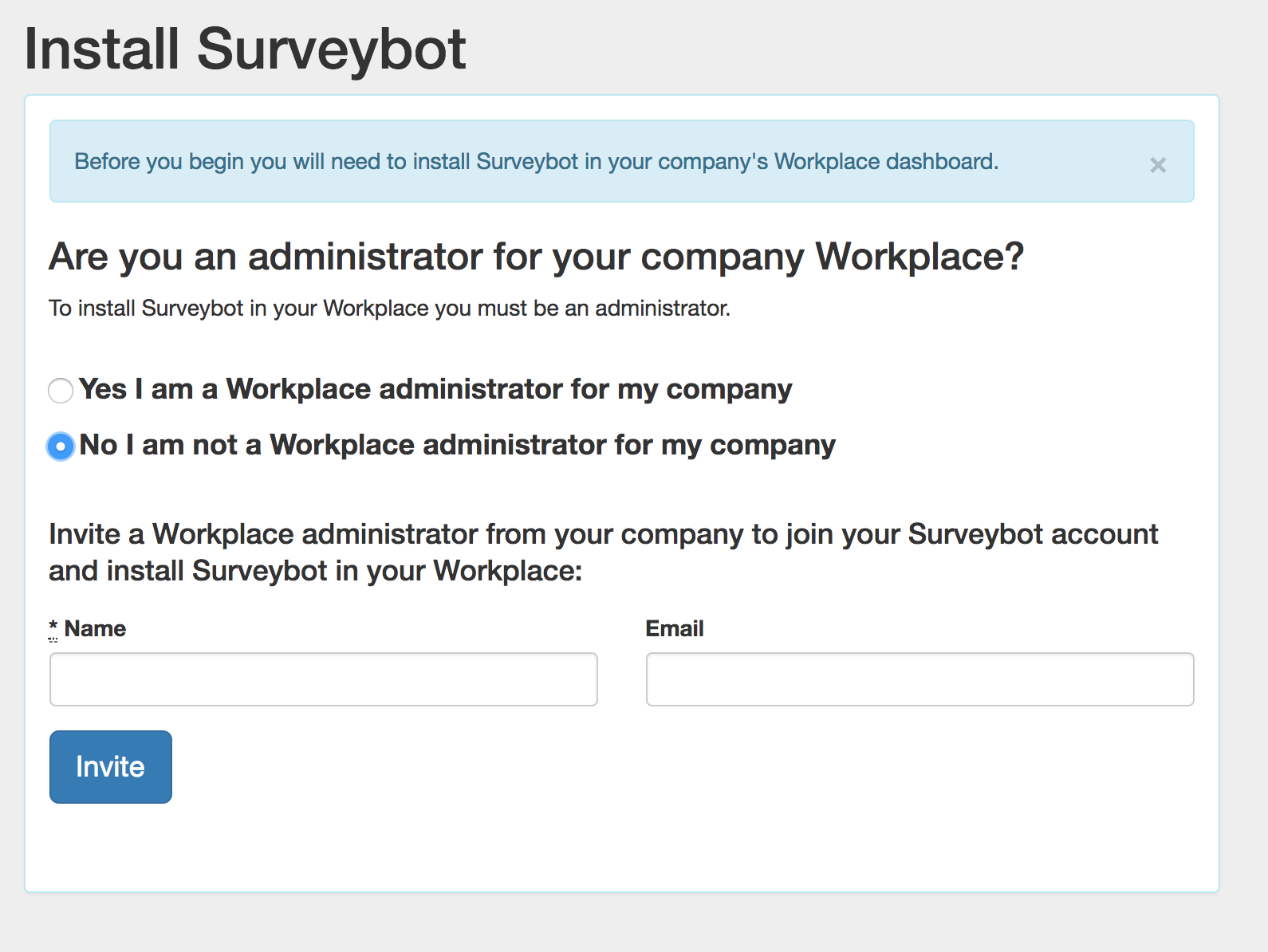 4. Review the permissions to install and then click on the "Install" button.
See, pretty easy right? You're welcome!
And as always, Happy Surveying!